You're invited to celebrate easter at Impact
Gathering for worship continues to look different than it has in the past, but as family members, we remain committed to gathering as the local church. We invite you to worship with us on Easter weekend either in person or with Impact Online, according to your comfort level and circumstances.
Join us for one of our services on Sunday, April 4 at 9 and 11 a.m.
Impact Online gatherings are for our family members who,
for whatever reason, are unable to gather with others outside of their homes.
These are live, virtual worship services where we gather using a streaming platform
and connect over the chat feature.


Tickets are only needed for those attending in-person.
EASTER SUNDAY
WHY SHOULD I COME TO EASTER AT IMPACT?
INSPIRING MESSAGE
Be encouraged by an engaging message that will inspire and challenge you.
POWERFUL WORSHIP
Our music is upbeat and energetic and will be an encouragement to your family.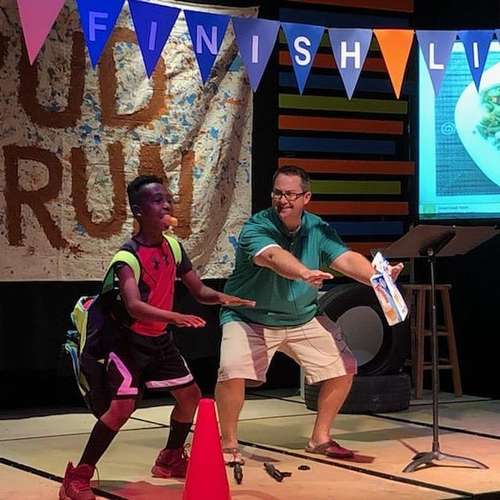 KIDS ACTIVITIES
Your kids will have a blast in their own age specific environments. They will enjoy games, friends, fun and learning how Jesus wants to be their best friend forever.
Only needed for those attending in-person
IMPACT CHURCH
3131 Randall Parkway
Wilmington, NC 28403
As witnesses, we are committed to inviting others to hear the good news of the gospel. This Easter, we encourage you to ask the question, "What if?"
What if you reached out to a coworker, family member, or friend you haven't seen in a while?
What if you offered to pray for them?
What if you invited them to church?
What if they said yes?
If asking "What if?" gets you excited to see the Spirit of God move in the hearts and lives of people in our community, don't wait! Getting started is as simple as picking up your phone.
Social media is a great place to share about Easter services. Here are a few graphics for you to use!
As we're reaching out to others, a text is a simple way to share about what you're doing for Easter. Send something like, "Hi! What are you doing for Easter? We'll be watching our church's service at 11 a.m. and hosting a socially-distanced lunch afterward. Would you like to join us? You can find all the service info at
impactwilmington.com/easter
"
As we approach Easter weekend, our greatest need is to see Jesus. Each day of the week leading up to Easter services, join us in praying that Jesus would be lifted high and that he would draw all men to himself.